Peru's Largest Bank
Banco de Crédito de Perú - Bolivia (BCP) is a banking and financial services company headquartered in La Paz, Bolivia, and is an entirely owned international subsidiary of Banco de Crédito del Perú, Peru's largest bank. BCP Bolivia operates 102 branches around the country, and also provides its products and services to customers through 240 ATMs, call centers, and online and mobile banking platforms.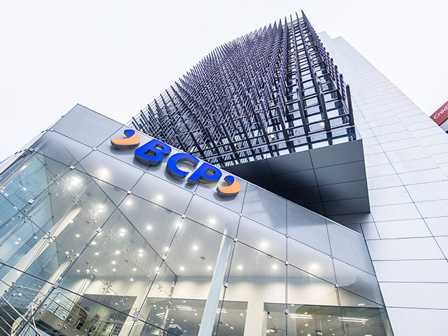 The
new
normal:
Mobile and digital banking
Bank customers are increasingly turning their backs on traditional methods of banking, while embracing more innovative options that offer convenience and speed. More people are using mobile banking more than ever before and the popularity of digital channels continues to grow. As a result, banks are making significant improvements in how they do business and are evolving through the use of new technology that enables them to remain competitive in the marketplace.
Moove It - a partner for innovative banking
For over six years, Moove It has been BCP's technology partner. We have been working with the bank to develop its online capabilities and enable it to be a digital bank that meets its client's needs. Our partnership initially focused on creating a mobile banking app through which end users could access their bank accounts, make transfers, and pay bills from their phones.
Then in 2016, when BCP decided the time had come to change the way it communicates with clients, they sought out Moove It's help. Our team, together with BCP stakeholders, discussed improvements of the online experience. We focused on brightening up the brand to engage the younger generation that tend to gravitate to more approachable companies. A professional and fresh-looking user interface and website were created that captured all of BCP's aspirations.
We introduced new ideas as well: we built a community of users where information could be shared through different channels, including social media. We also introduced a way for developers in fintech to join a community where they can create their own products by interacting with our API.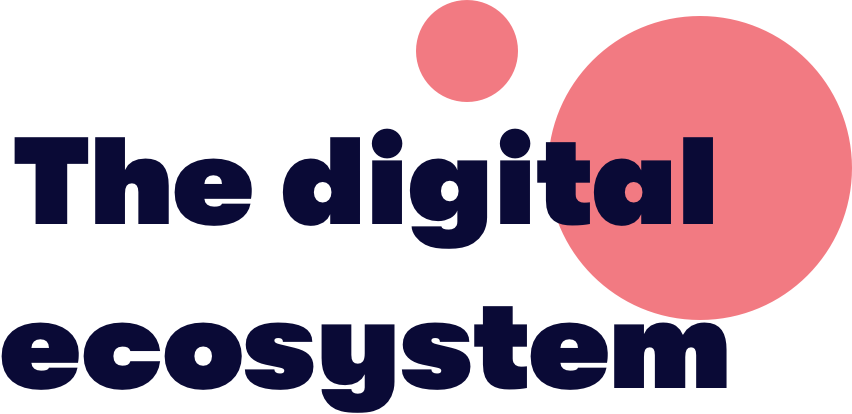 Some of the products that we have been building with BCP are:
Mobile Bank, an application for BCP customers to access their accounts to make transfers and payments.
Solipagos, an application for retail and commerce organizations that are not BCP customers, which allows them to accept bill payments from customers.

Wallet, an application for consumers with the ability to store cards and make payments.

The cooperation between Moove It and BCP has been a fruitful one from the start, and continues to strengthen. We innovate with BCP regarding its strategy and, as its development partner, we bring those innovations to life. New ideas are just around the corner!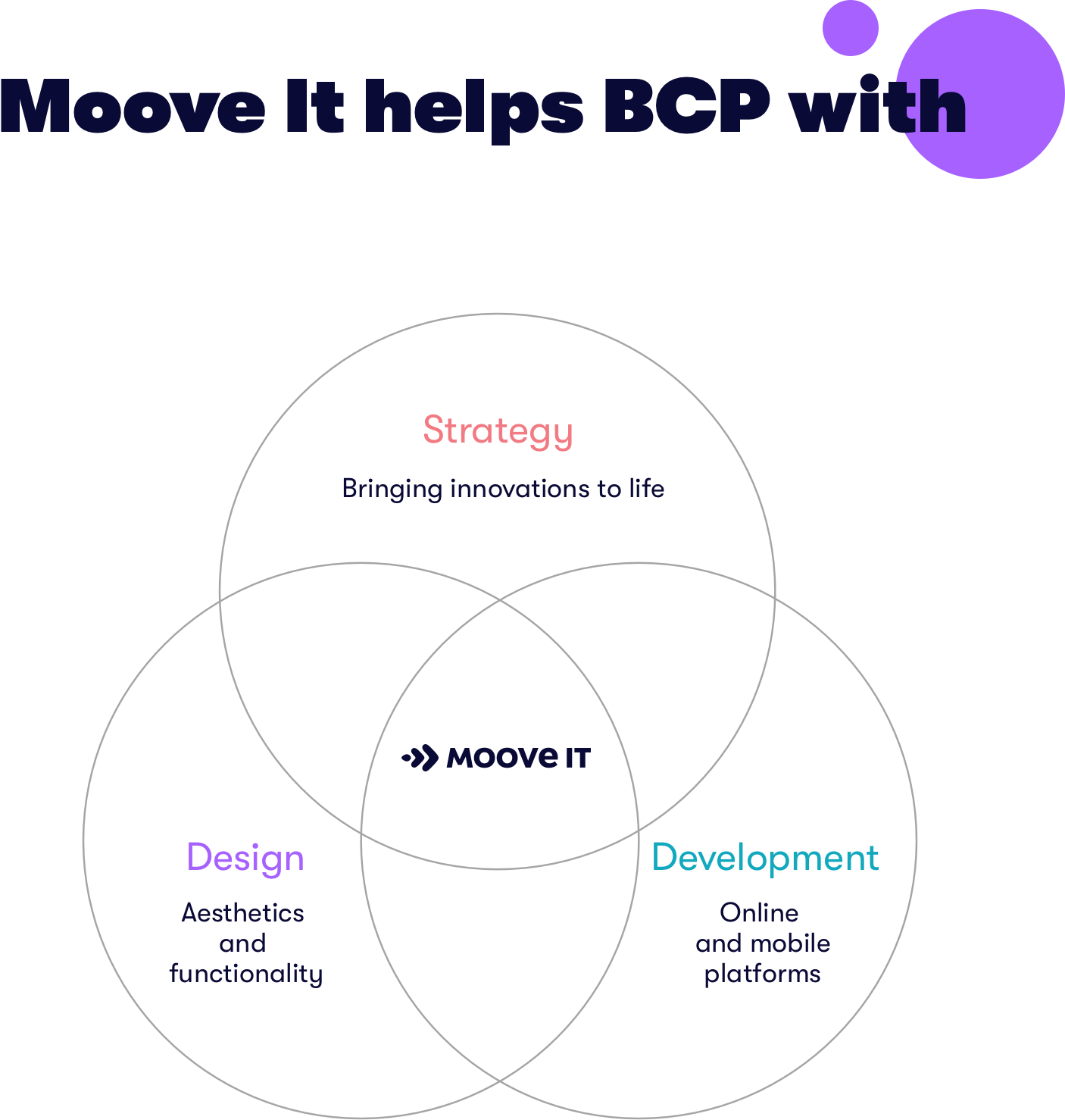 At Moove It, we believe that technology is a force for good; our focus is to keep working with companies like BCP to make a real, positive impact on people's lives through innovative technology.